Riesling anyone???
If your crush with a bad temper and an intriguing personality was a wine, it would be this one.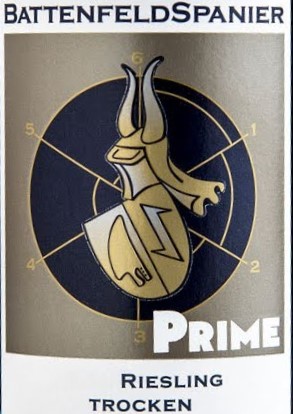 Let's face it, people don't drink enough Riesling, and it's such a bad mistake.
This grape varietal, which originated in the Rhine region of Germany, can give you some very good times!
With relatively low alcohol (usually around 12%) and great minerality, it should be your go-to wine when eating winter vegetables such as squash and brussel sprouts; or apple and pear tarts.
Belived by many nowadays to be the best white variety in the world, it still suffers a bad reputation from the past. Though some poor quality wines were produced in the past, they are now better than ever.
Another big misconception is that German Rieslings are always sweet, but this Battenfeld Spanier Riesling is bone dry. Bright since the very first moment and with a great complexity, this fruity wine really got me.
With "just ripe" pear, apple, nectarine and lime developing at every sip,  this chalky and minerally wine, has a great personality and, it won't leave you disappointed if you are looking to expand your knowledge of this magnificient style of wine.
Advise: definetely not the wine you want to bring to a party with friends ( if they are not into riesling of course), but, perfect to spice up a dinner with shelfish or vegetables.
For just over 15$ it will leave you curious to explore more.
Buy it today and enjoy it fresh or, age it for a few years and it will give even more thrills!
Cheers!
As usual, I want to remind that I am not payed to talk about any wine.